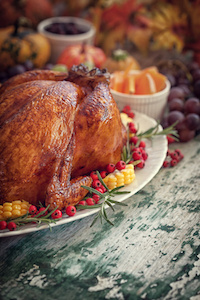 Happy Holiday Season! This form has been created to make your shopping and Thanksgiving preparation more convenient.

After filling out this form, you will receive an acknowledgement of your order and pickup time to the email address you have provided. Your pickup store will also have a record of this order.

Please call your local store if you're interested in ordering one of our Kosher, Brined, or Heritage Turkeys, which are available in limited quantities.

Please note that turkeys from our Meat Department will not be cooked. Should you require more than one turkey, submit one order for each turkey.

This form will be available through Tuesday, November 21st.