Mollieland
A place where your kids can actually have fun while you shop.
Mollieland is a free, supervised play area for kids ages 2 to 12. It's a place where no grownups are allowed except for trained staff members who make sure that play is fun and safe...while you take your time to enjoy shopping (and maybe read a newspaper over a cup of coffee) at Mollie Stone's.
Here's how it works:
We keep track of you and your child. When you drop your child off at Mollieland, you sign in and both of you get a numbered ID bracelet. That way, no one but you can pick up your child. Please don't take off the bracelet until you pick up your child.
If anything goes wrong, we page you. Of course, we expect you to stay in the store as long as your child is in Mollieland. We take our responsibility seriously.
You can watch your kids while you shop. See what they're up to on the Mollievision screens throughout the store. Your kids are on closed-circuit TV, all the time.
Sorry, but Mollieland isn't babyproof. No strollers, pacifiers or personal toys. No kids who have runny noses or any of the thousand other contagious childhood afflictions - a rule we put in specifically to protect your child. And no food or drink. Kids aren't always neat when they're having fun.
Our staff knows what to do. They're trained educators with day care experience and they're first aid and CPR trained. If there's an emergency and you don't answer your page, we'll call 911 and contact the person whose name you put on the form when you brought your child.
When you get right down to it, the rules are really simple and sensible. After all, at Mollie's, when we offer you the Best of Both Worlds, it goes for your child's world as well. Please enjoy the conveniences of Mollieland at our San Mateo store, and contact us should you have any questions at all. Thank you!
San Mateo/Starbucks Coffee
49 West 42nd Avenue
San Mateo, CA 94403
T: 650-372-2828
Hours:
Monday - Saturday: 10am - 6pm
Sunday: 11am - 6pm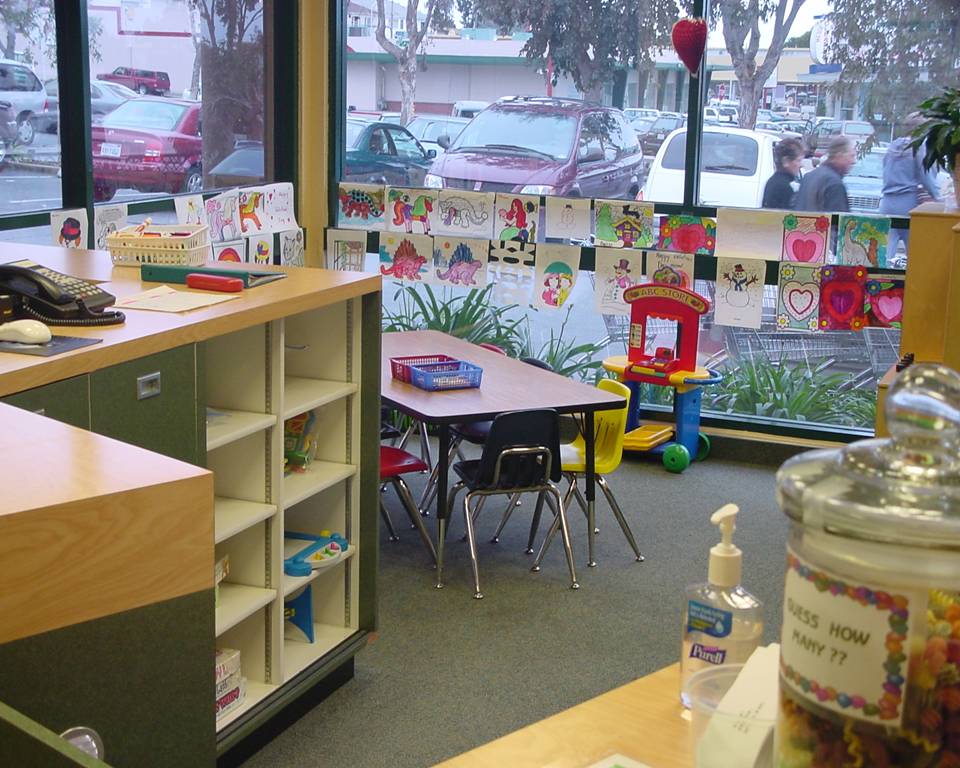 We love our Mollie's moms and dads! We want you to enjoy your Mollie Stone's shopping experience, rather than feeling like you are rushed and under pressure. That's why we created our little "oasis of sanity" called Mollieland. It's just one more thing that separates Mollie Stone's.