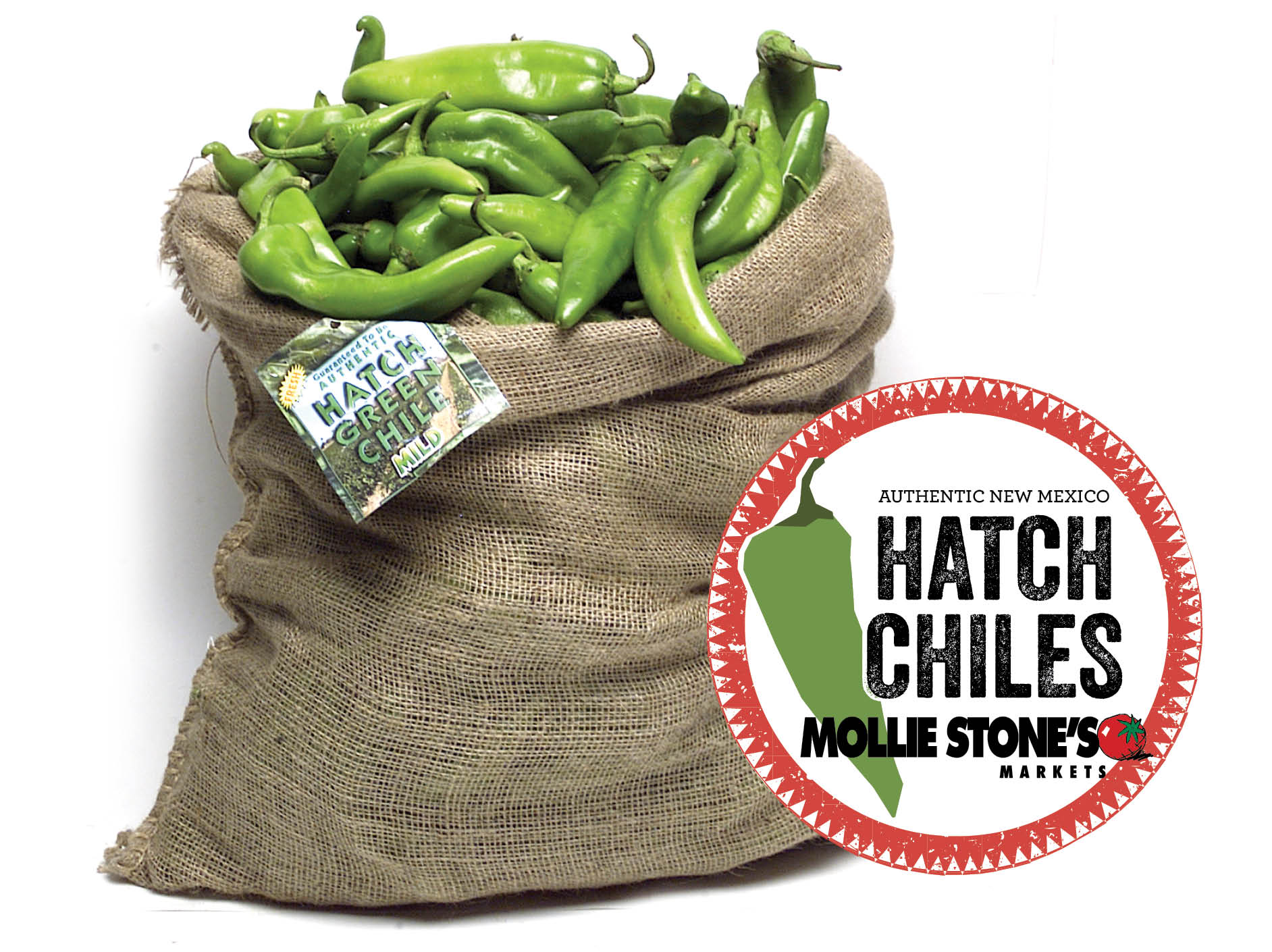 HAPPY HATCH CHILE SEASON 2020!
Hatch Chiles will be available by the pound, both Roasted and Fresh at all Mollie Stone's locations now, through September. We will also be offering pre-orders of 10lb and 25lb boxes for in-store pick up at all our store locations.
We will have boxes of Roasted Hatch Chiles available on in-store pickup dates for walk-up orders, but we recommend you reserve your order in advance to ensure availability.
Complete the form below to reserve your boxes of Roasted or Fresh Hatch Chiles for pickup at one of our locations (they will be roasted just before your in-store pickup date).
PRE-ORDERS CLOSE 5 PM THE WEDNESDAY BEFORE YOUR STORE'S SATURDAY OR SUNDAY PICK UP DATE.